Chipotle

as real as it gets


To combat a slough of, ahem, adverse news surrounding Chipotle's restaurants, we refocused our campaign on Chipotle's real ingredients and made some pretty *sick* ads.


This short and sweet spot aired during the NBA Playoffs.




We leaned into the functionality of Snapchat and IG Stories to create interactive videos, successfully increasing our viewer engagement and completion rates. Social trickery, y'all.



We also made Snapchat and IG Stories.



With an asset library consisting of around 15 images and zero budget, we created over 200 paid social ads. So how do you spice up a locked art direction with minimal imagery? With headlines. So many headlines. Check out a few below.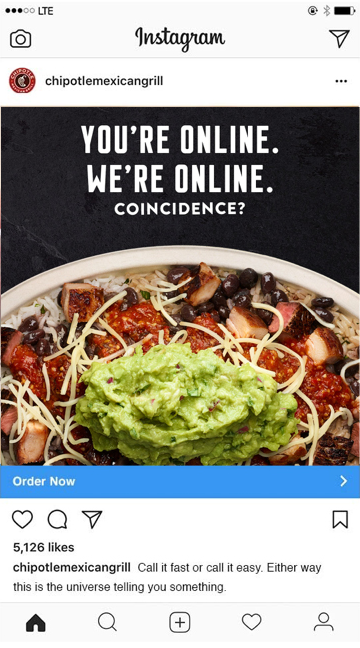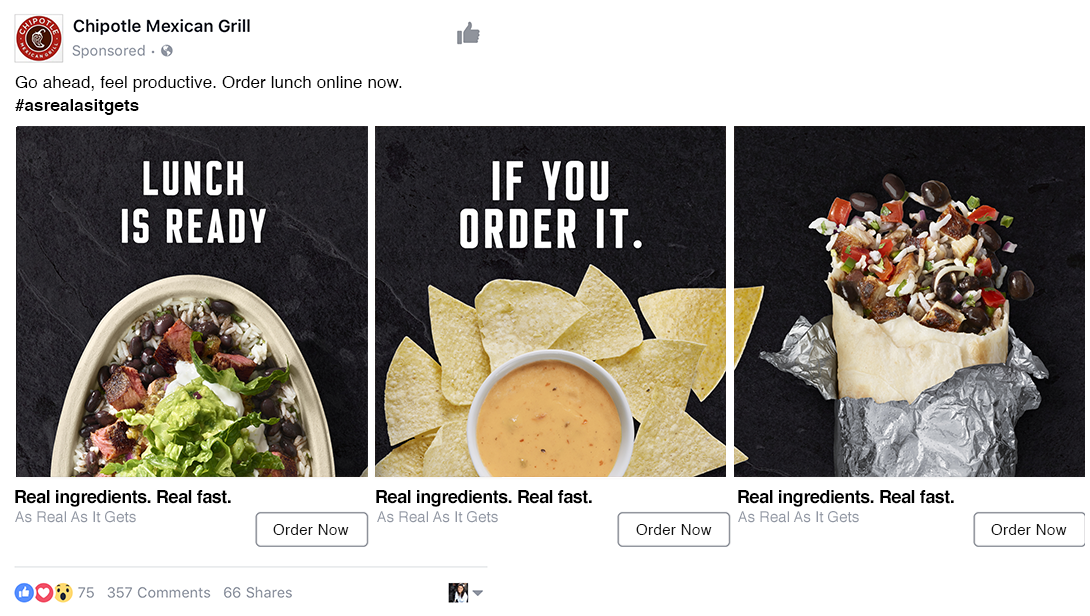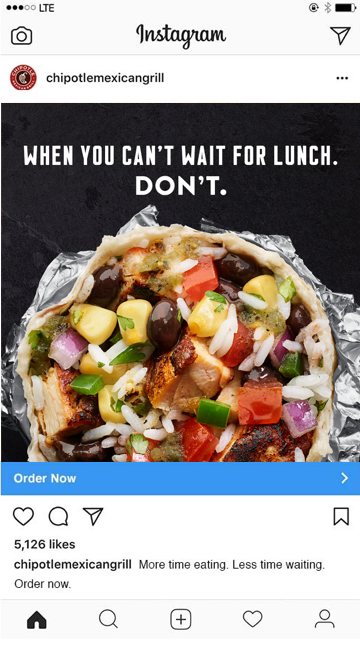 One of my social captions made it to the great outdoors in the fall '17 OOH national campaign.





Thank you to:
Venables Bell & Partners
Creative Director, Tom Sharpf
Art Directors, Paul Rice and Ariel Gagnon
Editor, Alexis Hazelwood
Producer, Kimberly Lewis